Welcome!
Support Queries
If you have any query related to item, drop a mail through contact form on 'support' tab of respective item page. Refer screenshot below.
Please, don't ask for support in comments.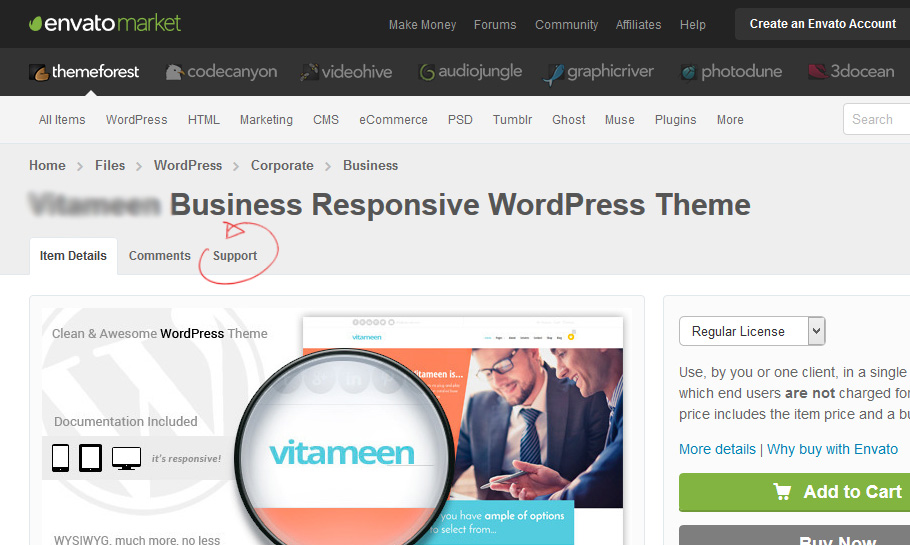 Always use account you have used to purchase the item while 'dropping mail'.
Alternatively, you can provide 'purchase code'.
Please check help document, useful most of the times .
Be descriptive about the query.
Provide screenshots if possible.
Provide your URL and WP login credentials if necessary.
Pre-sale / Pre-purchase Queries
Please drop either
- a comment in item's comment section or
- a mail through contact form on 'support' tab of respective item page
Please rate item if you 'liked' it