Welcome To Goaldrop
PROFILE
I am Wahedul, I'm a professional graphic designer. I have 7 Years experience in design and I'm very considering your job including these abilities.
I have excellent encounter in logo, business card, flyer, voucher, Illustration, designing and also have excellent command over Adobe Photoshop, Corel Draw, Adobe Illustrator, Adobe In Design and other related applications.
Thank you for visiting.
My motto : "to be a best designer in the world"
I will always try to become a better designer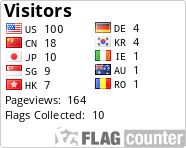 Public Collections
View All Collections